Non and Guided Options
Includes your 1 night Double Occupancy room stay. Self or guided rides available, GPS tracked trail access which will cover logging roads, trappers trails, rail beds and more. Water crossings, bridges, washouts and obstacle negotiations are all part of the choices. Class 1 to Class 4 riding options. Guided via Pat's Wilderness Adventure Services (PWAS), up to 6hrs in duration. Custom packages available.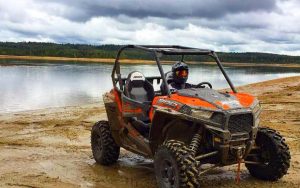 Package: Details
Package Cost
from $ 95.00 to $375.00 (plus taxes)
Booking Inquiries
Thank you for contacting us. We will contact you soon!